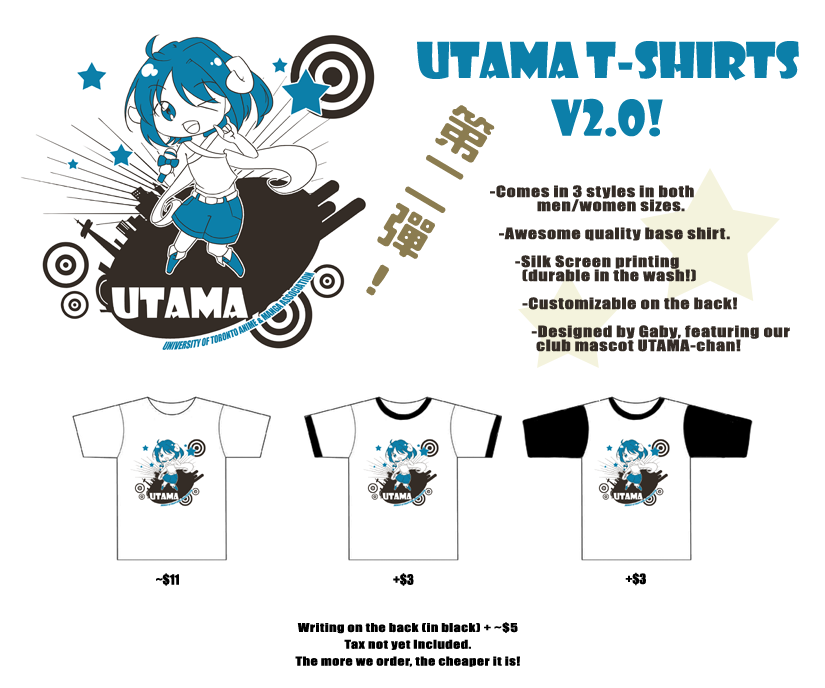 Estimated cost:
$11 for regular t
+ $3 for ring neck or baseball t
+ $5 for customization on back
+ applicable taxes
To order, post on: the forum thread with the following information.
Name:
# of Shirt(s):
Style(s): (Plain-T, Ringneck or Baseball-T)
Size(s): (Men/Women's S/M/L/XL/XXL)
Customization(s): (Y/N? If so, what?)
Do this by the end of the month, or you'll miss out!