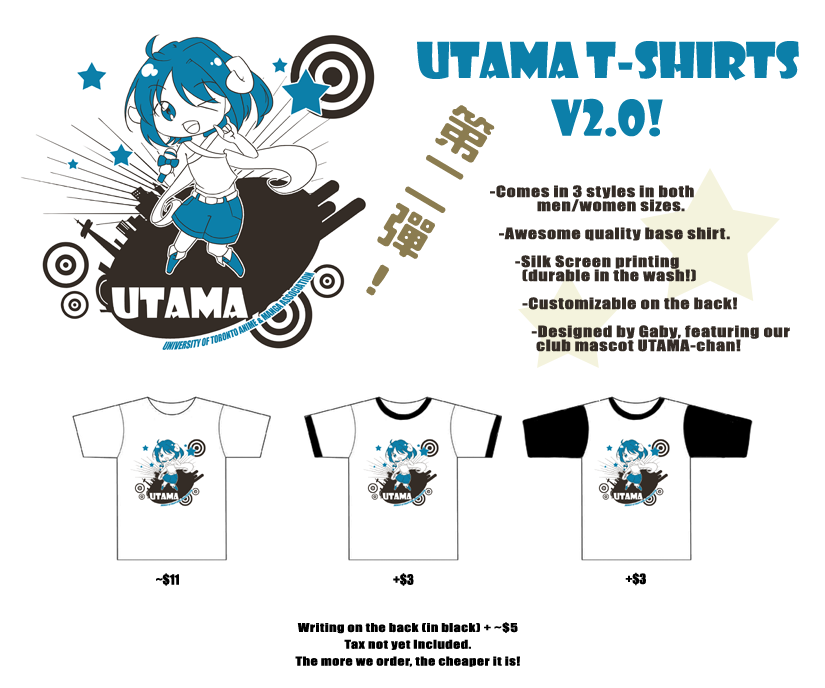 Remember those things some of you ordered back in like March? Yes, they've ordered! Unfortunately, they won't be ready for Anime North. On the bright side, they should be ready shortly after the con; as such, you won't have to worry about magically losing them at the convention by say forgetting it in your hotel room (or however else one may lose a shirt)!
For further details on how to pick them up, visit the relevant forum thread as it'll be updated with more information in the near future!
PS, if you didn't pay Yvie, chances are you aren't getting a shirt.